Spokesman Calls on Californians to Stop Believing Things the Governor Says
In a turn of events that will surprise nobody, Governor Newsom's been forced to backtrack on his Walgreens ban, and even invited the company to reapply for a contract that was supposedly canceled.
Explaining the sudden turnaround, Newsom spokesman Anthony York insisted, "Tweeting is not policy."
Sounds like the governor's been taking his own advice from 2016, when he claimed "the American people always support 'strong and wrong'" leaders.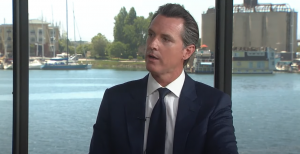 So that begs the question – can Californians trust anything Newsom tweets?
Can they trust anything he says?
###